Blocksquare and LBBW Collaborate in Future Finance Innovation Program to Shape the Future of Finance
As the Head of Business Development at Blocksquare, I am thrilled to share our journey and partnership with LBBW in the Future Finance Innovation Program. This groundbreaking collaboration marks a significant milestone for our team, validating the potential of our innovative ideas in the world of finance.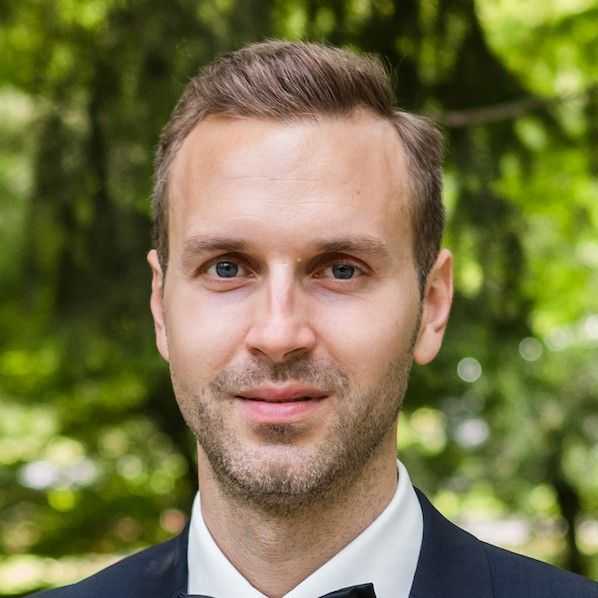 Jure Zibelnik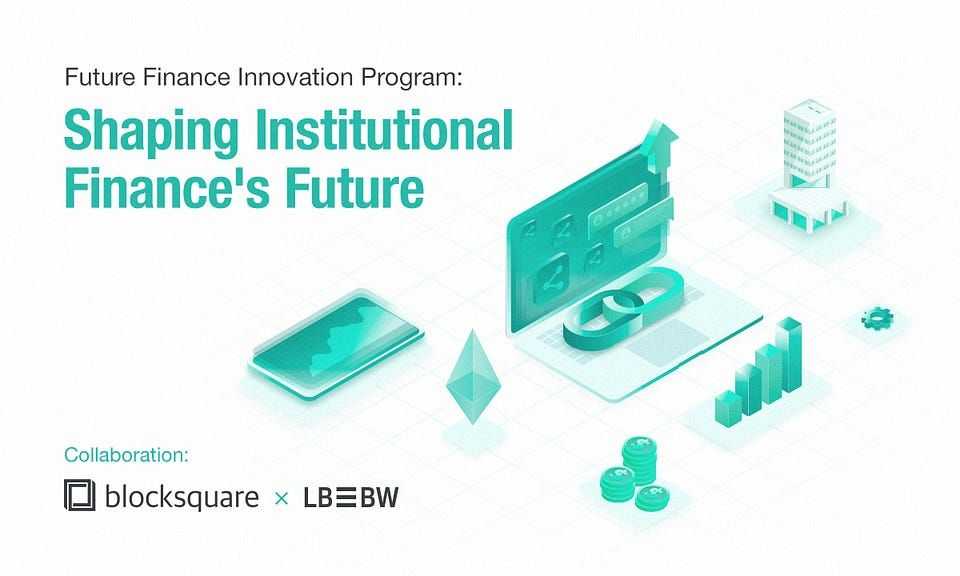 Our Mission
At Blocksquare, our mission has always been to redefine the real estate investment landscape through blockchain technology. Our selection as partners with LBBW aligns perfectly with this vision. LBBW's reputation as a forward-thinking financial institution is well-established, and their commitment to pushing the boundaries of what's possible in finance is truly inspiring.
A Rewarding Partnership
Working closely with the talented individuals at LBBW has been both enriching and rewarding. Their expertise and dedication to innovation have fueled our collaborative efforts. Together, we are poised to create a solution that will transform impact investing for the better.
The real estate industry is on the brink of a significant transformation as tokenization becomes an integral component of the sector. Utilizing blockchain technology, tokenization introduces a fresh level of liquidity and efficiency. For large institutional banks like LBBW, comprehending this evolving landscape is vital for shaping their future investment and financing strategies.
In the wake of blockchain technology advancing accessibility and transparency, Blocksquare serves as a prime example of this revolution, having already tokenized $75 million worth of assets across 18 jurisdictions worldwide.
Combining Strengths
With Blocksquare's expertise in blockchain technology and LBBW's deep industry knowledge, we are well-positioned to make a significant impact in the finance sector. The future looks promising, and we are genuinely excited to witness the positive changes our collaboration with LBBW will bring to the world of finance.
This partnership is not just about redefining finance; it's about shaping a more sustainable and socially responsible future. We are honored to be a part of this journey and look forward to the innovative solutions that will emerge from this program. Together, we can drive innovation and growth in the world of finance, making it more accessible and efficient for all.
Who is behind the program?
The Future Finance Innovation Program is initialized together with the Federal Ministry of Finance and under the patronage of the German Finance Minister.
"I am delighted to have the honour of becoming patron of this "incubator of opportunities"." - Christian Lindner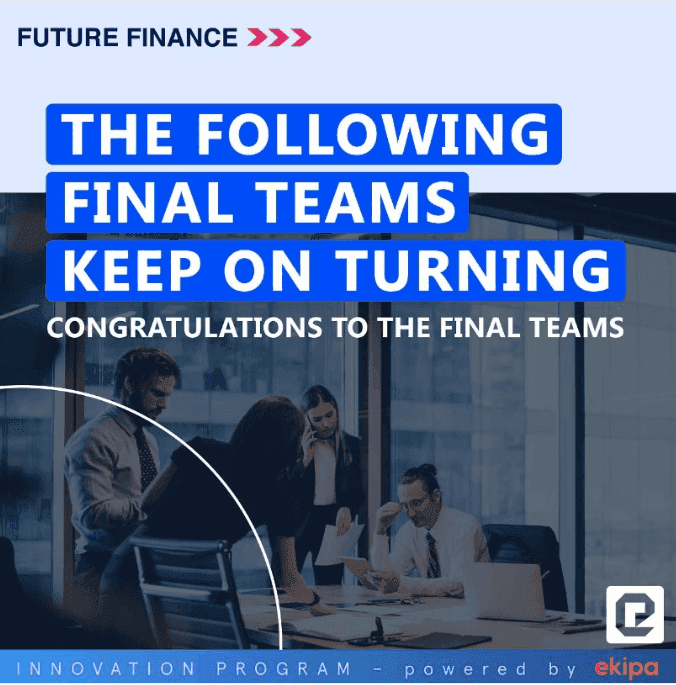 Introducing the Final Teams
In the vibrant landscape of finance innovation, the Future Finance Innovation Program by ekipa recently witnessed an overwhelming response, receiving a staggering 99 remarkable submissions from emerging start-ups, enthusiastic young professionals, and talented students.
Epika selected the final teams that will embark on a collaborative journey to shape the future of finance. These teams will join forces with following esteemed challenge providers: BHW Bausparkasse AG, Santander Deutschland, LBBW, and Die Sparkasse Bremen AG, in tandem with Smavesto and flexi - Sparkasse Bremen flexi GmbH, to further nurture and evolve their innovative ideas, collectively innovating the financial landscape.
Modulr.Design GmbH: Comprising the talents of Celine Sadra, Merten Hellmann, Nikolai Krönert, and Thomas Latus, this team is dedicated to constructing more resilient structures and fostering enduring relationships with customers.

Unicorn Makers: Christian Gawlitza and Christine Kuck form the dynamic duo that is Unicorn Makers, committed to the same cause of building lasting connections and resilient financial structures.
Partnering with LBBW:
Blocksquare: Jure Zibelnik, Denis Petrovcic, Makram Hani, Daniel Kaines and Julia Buchholz make up the Blocksquare team, in collaboration with LBBW, and they are poised to develop a user-friendly and secure decentralized application (dApp) that will elevate impact investing to new heights.

Menthol Protocol: Amir Sultan Malik Awan, Mohamed Hassan, Selim SATICI, and Samet Yanar from Menthol Protocol are joining forces with LBBW to embark on the journey of redefining impact investing through their innovative and secure dApp.
Santander Deutschland and Collaborators:
CognitX: Gent Zambaku and Griselda Xhaferi, in partnership with Santander Deutschland, are crafting a holistic concept that will serve as a cornerstone for the development of an omni-channel strategy in the banking sector.

Azron: Ronald Azechio Kenfack, collaborating with Santander Deutschland, is dedicated to contributing to this holistic concept and shaping the future of banking through innovation.
Die Sparkasse Bremen AG, Smavesto, and flexi - Sparkasse Bremen flexi GmbH:
PPI AI Wizards: The trio of Vera Golovanova, Lasse Wollatz, and Stephan Heinze is teaming up with Die Sparkasse Bremen AG, Smavesto, and flexi - Sparkasse Bremen flexi GmbH to harness the power of generative AI across the customer lifecycle, making financial services faster, more efficient, and customer-friendly.
"Together, these teams are poised to reshape the future of finance in a more sustainable manner and ignite transformative impulses within society. Their dedication and innovation are paving the way for a brighter financial landscape." epika
As the final pitch date of November 3, 2023, approaches, we at Blocksquare are proud and excited to be a part of it.
···